DANCE TO A MUSIC THAT DOES NOT EXIST UNTIL IT IS DANCED!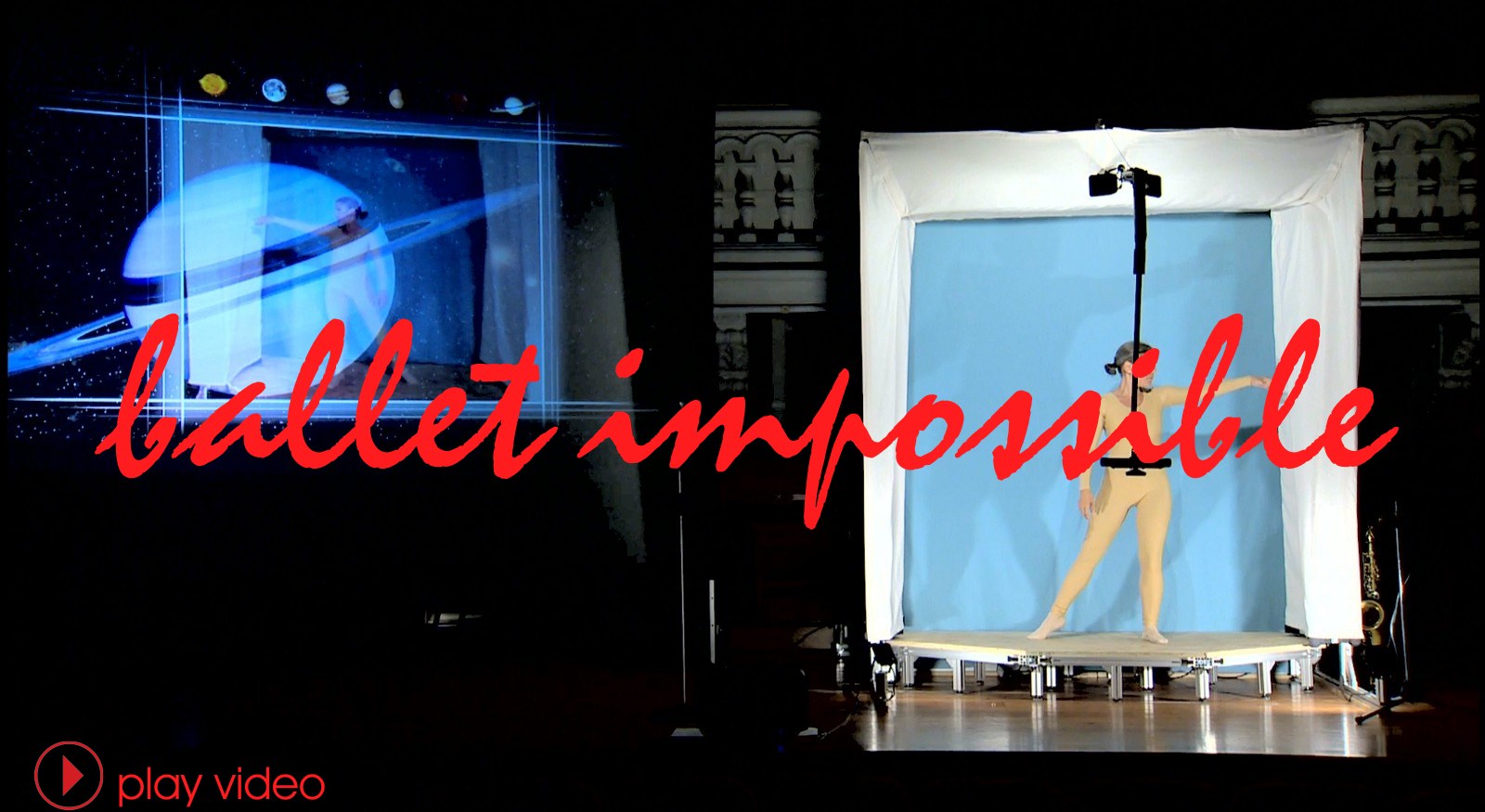 index.xml
GENERATIVE ART AND BODY EXPRESSION
What does FMTM mean?
FMTM is the acronym of From Motion To Music, that's the name of the software behind the ballet impossible project. Francesco Pisanu created the project and developed the software.

What ballet impossible is?
ballet impossible is a Hi-tech cybernetic research project involving music and body expression. Man and machine interact to generate music in real time. This project got public funding to be realized: the Scientific Commission for Research and Innovation of the "Provincia Autonoma di Trento (Italy)" has valued it as a hi- tech work, falling within the functional typology of man-machine interaction. Look at the video.



How does it work?
Motion gets captured by sensor. FMTM software analyzes data and, thanks to its algorithms, creates some music taking inspiration from the dancer. The result is not a sequence of random sounds but sensible orchestral music. The smart machine is named Sally.

Why generative art?
Sally is not just an instrument but a partner. Man and machine improvise music... An interaction similar to what happens in a jam session. Together they could be a formidable team, able to generate such an unpredictable and expressive music!



What is it for?
As a generative art project, ballet impossible is aimed at modern art and new technologies museums, schools and various educational institutions... Besides Sally comes out as a multimedia attraction / device in shows and theatrical performances. Finally, given the property to interact with the body expression, it could be helpful for music therapy, in wellness practices, even in situation of psychosomatic issues, autism...

What about the machine?
Head is by far the most important feature of Sally. Her brain (software) and her eyes (sensor) are fundamental. As for the hardware, it can be configured in many different ways and levels. We could figure the hardware as a modular machine in which some components are required (i.e. a good pc), some optional (i.e. devices for graphic effects).